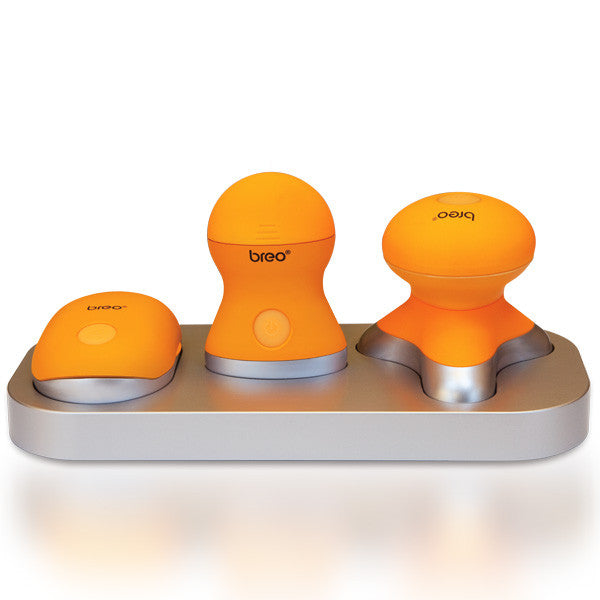 Breo Mini319 Body Massager Set
Breo Mini319 Body Massager Set
Breo Mini 319 Personal Body Massager Set is designed for complete relaxation for your head, face and body. Not only is this comprehensive set easy to use, the massagers can help relax various places throughout your body.
Massage any part of your body anytime, anywhere!
These powerful and effective Mini massagers are waterproof and perfect for places like a relaxing bath. The Breo Mini 319 Personal Body Massager Set won a red dot award, an internationally recognized quality seal for design.
It's not just functional, it's stylish!
The Mini319 series expresses a simple and fun design language. Each unit is modeled in a unique, soft, ergonomic form, allowing users to invigorate and relax specific body areas, such as the face, scalp, back, and calves. The individual products provide a distinctive massage experience. All of the designs have an organic yet substantial appearance, imbuing the user with a comforting mood through the use of bright color and soft rubber finishes on the handles. By contrast, a silky-smooth metallic finish highlights the functional underside of each massager. The individual components of the series effect, together with the striking coloring, a sense of visual harmony.
The set of 3 massagers are easy to use. Built with a simple ON/OFF switch for easy handling.
 FREE SHIPPING!!! (Continental USA Only)
 Includes:
-Mini319 Set of 3 Massagers
-User Manual
-6xAAA Batteries
UPC: 887061000107