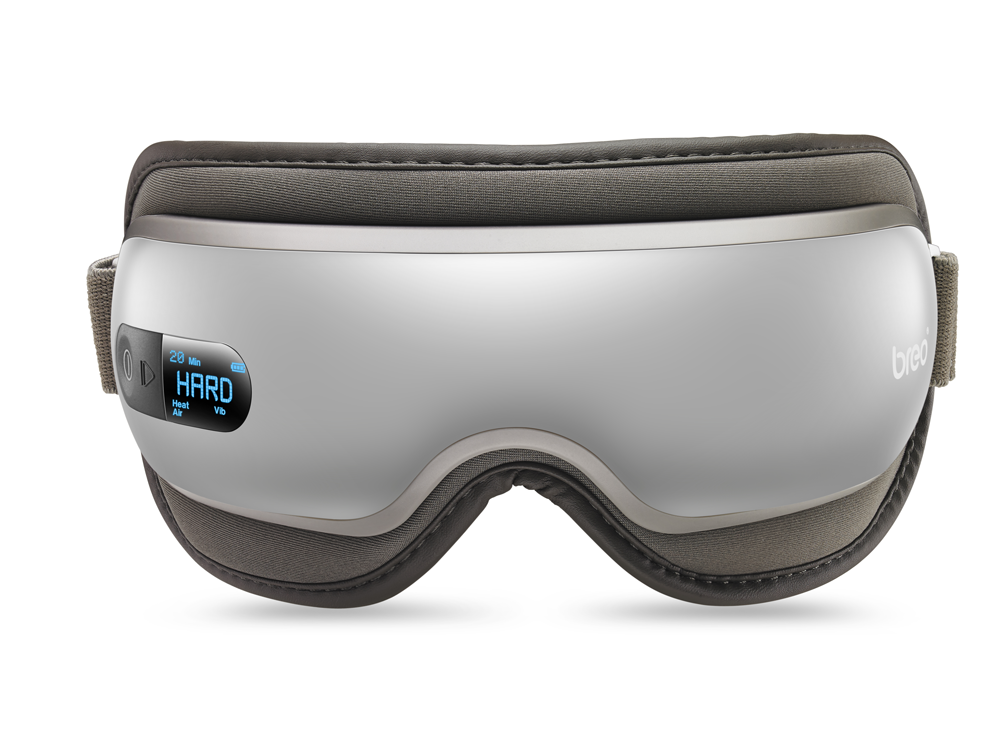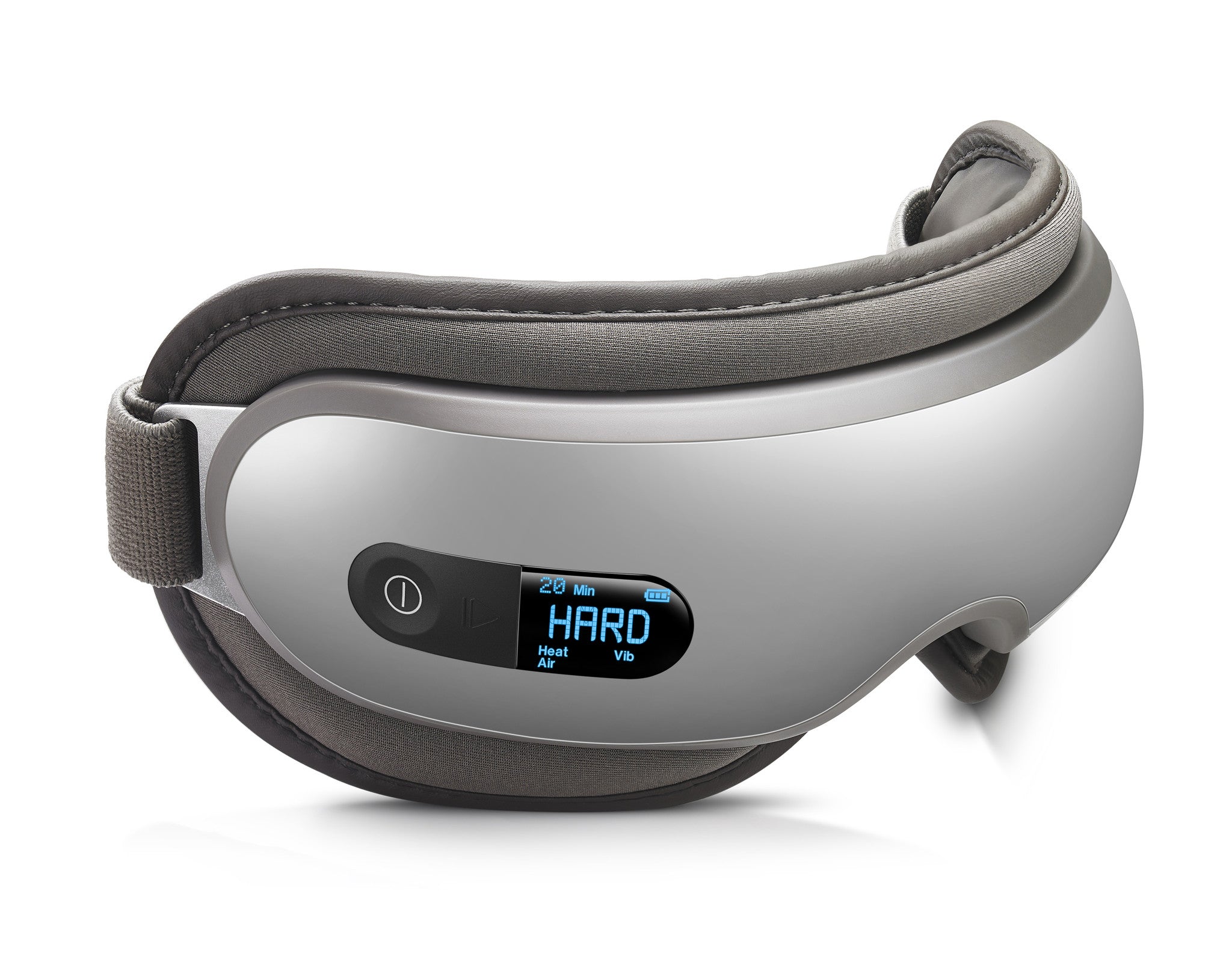 Breo iSee16 Eye Massager
THE ALL NEW BREO ISEE16 EYE MASSAGER
The iSee16 Massager, Breo 16 Anniversary item, is the most cost-effective and high-performance eye massager. It adopts intelligent air pressure, vibration, point massage, and warm compress massaging technology. The built-in speaker and soothing music relax you even more (the music can be turned off). With 3 different massage modes available, you may always pamper yourself anytime and anywhere with the iSee16. 
Simple & Integrated Design: only two-button operation. Easy to use.
Light and Portable: it weighs only 9.7 OZ, lighter than a bottle of Cola.
It is easy and convenient to carry it with you in your trips or in your office. It can be a good companion and bring you relaxation.
Ergonomic: the curve of the eye massagers was done on the basis of our 16 years of research in different face shapes in China and abroad. It can adapt to most face shapes of people.
Easy to clean: it adopts Waterproof PU Material that can be wiped cleanly.
Features:
-Air Pressure Massage
-Vibration Massage
-Built-in Music
-Heat (Low 35C - 38C / High 39C - 42C)
-Rechargeable Lithium Battery
Includes:
-iSee16 Unit
-Power Charger
-User's Manual
UPC: 887061000718