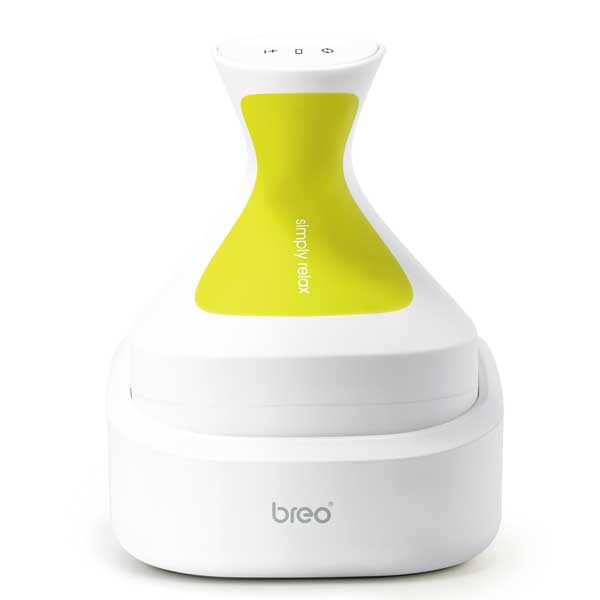 Breo iScalp-S Scalp Massager (No Brush Attachments)
Relieve, relax, and rejuvenate with the innovative iScalp massager.

Breo iScalp Massager features an innovative 3D channel massage module and employs six traditional massage skills, specifically stretching, crimpling, pushing, pulling, rubbing, and grabbing. Use of these skills generates a feeling of being massaged by a professional massage therapist. This cordless massager has 4 rubber massage heads, each with seven finger-like nodes that rotate clockwise and counter clockwise at various speeds. The coordinated, precise movements deliver a soothing massage to your scalp and head. The iScalp may also be used to massage the neck, shoulders, back, legs, and any other part of the body that needs relief and relaxation. The massager's waterproof design makes it ideal for use in the shower or bath.
Includes:

-Main Unit
-Charging Base
-Power Adaptor
-USB Cable
-User Manual
Features:
-3 Massage Modes
-2 Speed Settings
-Detachable Massage Heads
-Waterproof
-Wireless & Rechargeable