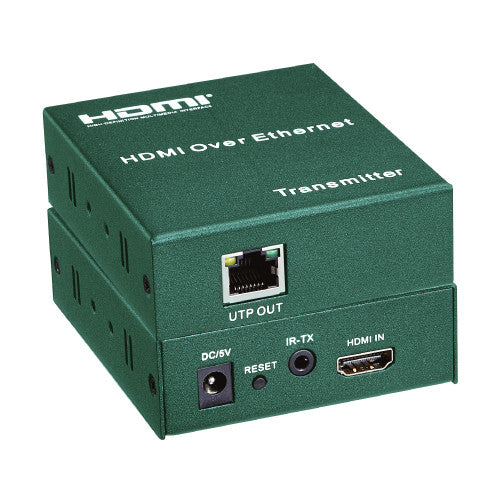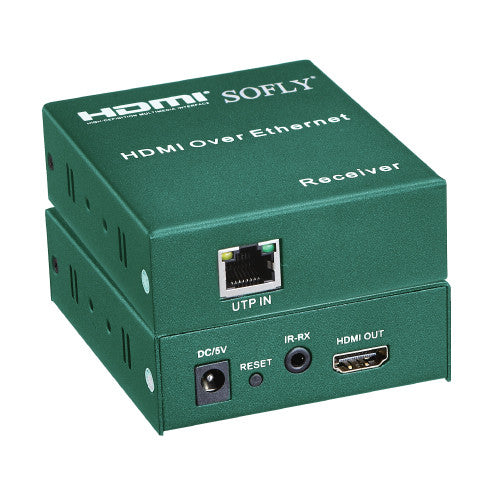 SOFLY HDES02-M - HDMI Extender Matrix 120m
HDMI Over Ethernet is based on TCP/IP standard. It transmits your HD display with the high resolutions up to 120 meters away from your HDMI or DVI-D source by using one CAT5e/6 cable. With the advantage of TCP/IP standard, you can extend your HD video to multiple displays by using an Ethernet Switch.
Specifications
Following TCP/IP standard.
Support HDMI1.3 protocol.
1 & 1.2 protocol compliant
Support point-to-point mode, one point-to-many mode and cascade connection mode.
Support IR extender function allows IR remote control of Source devices from remote viewing location by sending IR commands received in the vicinity of the Display back to the Source devices.